Martial Arts Helps You Embrace Uncertainty
How Martial Arts Helps You Embrace Uncertainty
"The whole future lies in uncertainty: live immediately." – Seneca
Whether It's the start of a new week, a new day, or something as simple as the present moment you are experiencing, there's always uncertainty (which is not a bad thing).
You have no idea what will happen over the course of the day, the week, or with each waking moment.
Martial Arts Prepare You for Chaos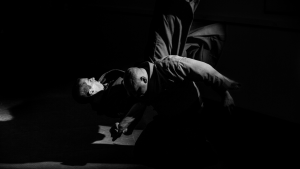 At first thought… it may even seem like an unnerving chaotic situation to be in. But within that chaos is where the excitement is, sure you are uncertain of what the future has waiting for you (despite how immediate) but your martial arts training has prepared you for moments like this.
Even as experienced martial artists oftentimes we don't know how a physical altercation or even practice in the dojo is going to work out, but we can control a certain aspect of it, which I'll get to in a bit.
From the outside looking in martial arts seems like a jumbled, confusing, and intimidating sequence of moves. All of which adds to the uncertainty.
That looks hard! I wonder if I can get good at this?
Am I too old, maybe it's just for young people?
I can assure you that with the care and watchful guidance of our instructors you WILL understand the moves and with understanding comes confidence and with confidence comes control.
Martial Arts Teaches You Control
Control is where the magic happens and how we learn to embrace uncertainty. Allow me to explain.
We can't control the uncertainty of life, but we can control our thoughts, our decisions, our reactions, and our intentions. This is the foundation of what we teach at The Budo Shingikan Dojo. Martial arts training teaches you how to control your emotions which in turn will allow you to control everything else I mentioned above.
If you control your emotions, then you can control your thoughts, your decisions, your reactions, and your intentions. When it comes to self-defense, it ultimately comes down to control of self.
Mastering control over yourself allows you the ability to then embrace and accept uncertainty outside the dojo and into the world. Martial artists see the entire world as their dojo because the life lessons you will learn in practice you can take anywhere…
To your job, to school, at home, in social gatherings, to church, etc.
Have you ever had that moment at work when something was completely out of your control with an uncertain outcome? How did that make you feel?
Overwhelmed and full of anxiety?
Perhaps, you even started playing scenarios in your head of how it all would play out, causing you more stress and anxiety. Yet, had you been in control of yourself, instead of letting the uncertainty take control, you would have been in a much better mental state allowing you to see the bigger picture and actually be of use to yourself and others.
There's no sense in stressing over the matters in which you can't control.
Embrace the uncertainty. Embrace the chaos. Embrace the beauty of living in the NOW.
Kaiso